jolly good times
It's the holiday season… get excited!
It's a time for celebration.
It's a time of chaos.
It's a time of getting together and appreciating the people you love.
Busy with to-do lists?
We recommend a soothing cup of rainforest tea.
Or a deep zen bath surrounded by candlelight and heavenly scents.
Or a song to get you in the mood. (You know the one.)
Why not dress festively?
Or dress comfortably (a.k.a loose pants to maximise holiday food intake).
Try a jolly summer scarf.
Or a dress made of rose. 
Surprise someone…
… with these gardening gloves.
Embrace the holiday playlist.
Read a book over the summer.
Give a cool gift.
Give a warm hug.
What do you call a cat on the beach at Christmas time?
Sandy Claws!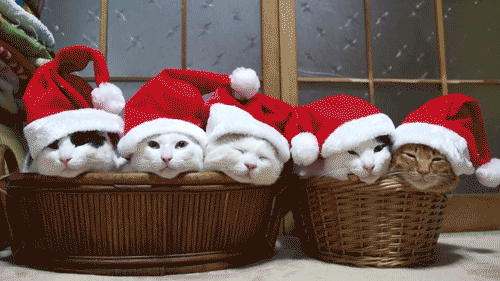 Something to bake for your next holiday party.
Something to make with the kids.
Something to take to the beach, or on holiday, or anywhere really.
Amongst all the holiday shopping and gift-giving, let us not forget:
"Holidays are about experiences and people, and tuning into what you feel like doing at that moment. Enjoy not having to look at a watch." -Evelyn Glennie
Tell us about your holiday traditions!